Transform retail experiences in 3D
Capturing immersive 3D models of in-store layouts and displays enables retailers to quickly and easily plan, implement, and manage brand, floor layouts, and merchandising across locations.
Improve your customer experience - online and in-store
Our 3D VR walkthroughs can help simplify store management and create a consistent  shopping experience both online and in-store for customers. We can capture a  digital twin of your store which you can place on your website or social media.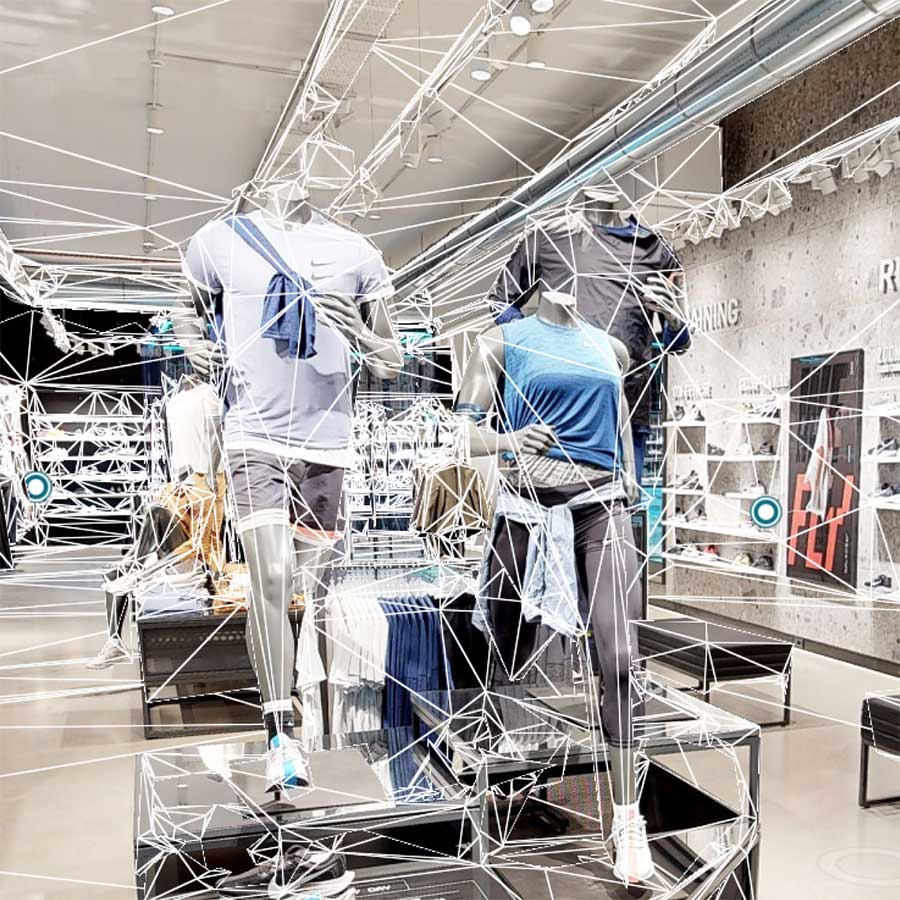 Acquiring, constructing, remodeling, or rebranding retail sites require accurate physical details and measurements to collaborate effectively with architectural firms and third-party contractors.
With our 3D VR walkthroughs we can capture the data needed for more precise bids without time-consuming site visits, and helps to accelerate decision-making. We can generate accurate point cloud data directly from a 3D model to quickly create CAD, Revit or SketchUp models to use by designers. 3D design templates can be easily replicated for other stores.
Better Documentation & Management
Digital 3D tours of buildings, property, and assets are a simple and cost-effective way to stay on top of maintenance issues and train employees on new processes. Matterport digital tags – called MatterTags – can label equipment within the Matterport 3D Space to document repairs, upkeep requests, and training information.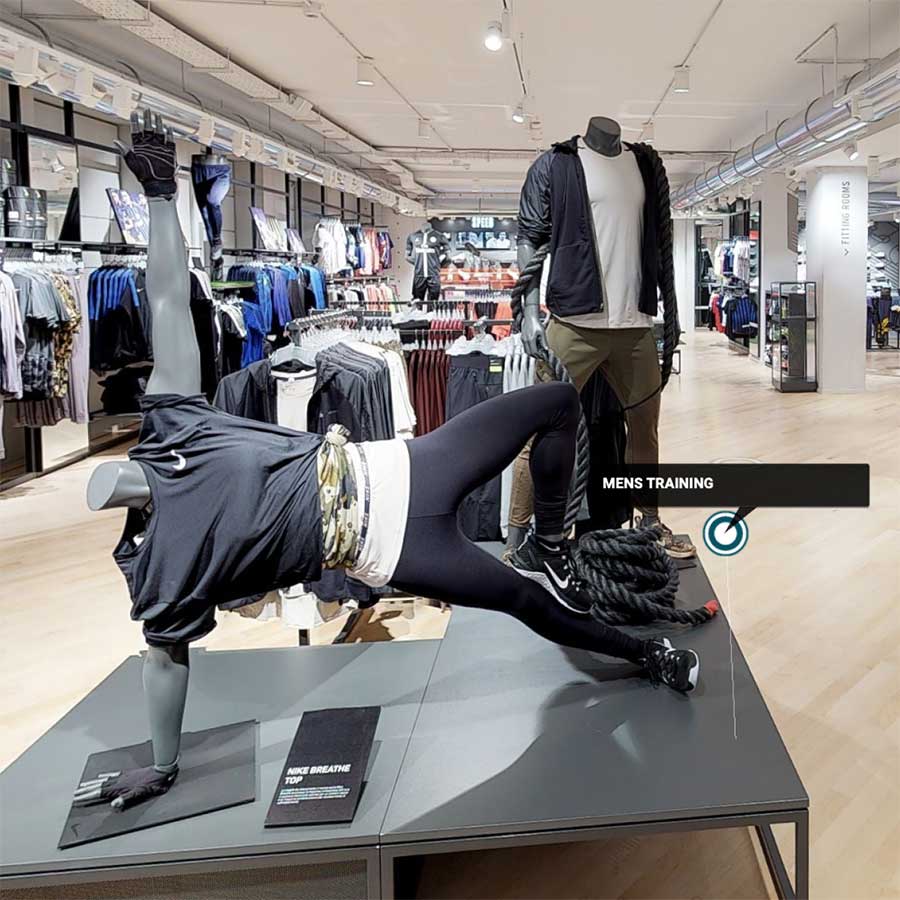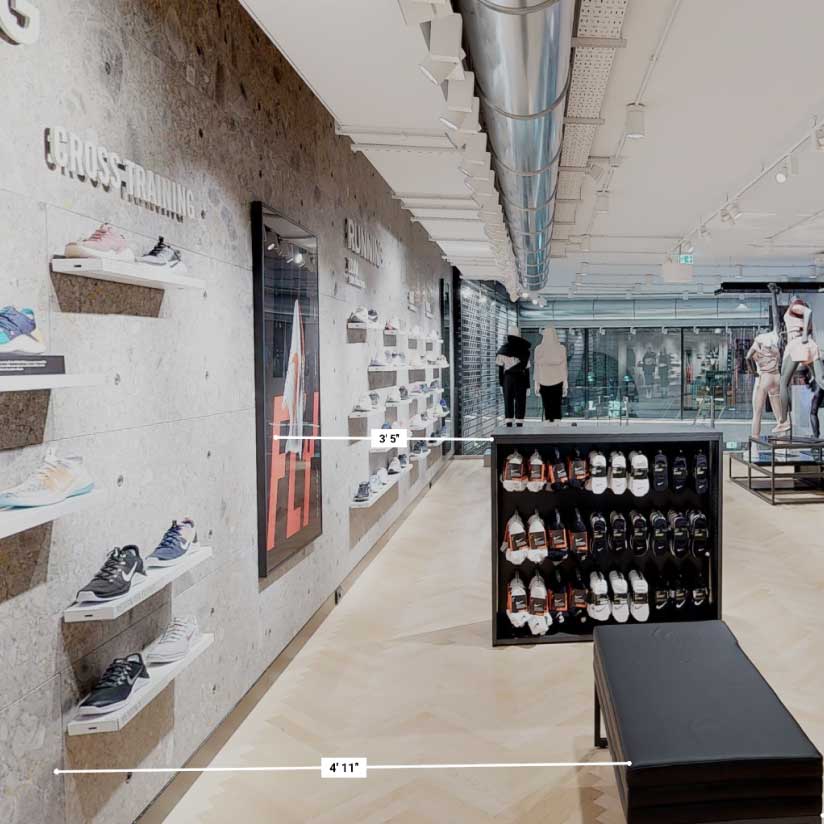 Consistent shopping experiences
Our 3D VR tours delivers accurate 3D visual representations of your stores and the data behind site management. Accurate measurements of the entire store, dimensions of the aisles, and type of equipment onsite are all important details for each location. 
Use our VR Tour to plan for merchandising, seasonal and promotional rollouts. Directions to employees can be shared in an easy to understand visual format that is better than lengthy emails and spreadsheets.
75% of shoppers are more interested in shopping in 3D
While most customers are shopping online due to safety concerns, 70% expressed missing the physical experience of walking around the store and browsing product displays. 
Our recent survey shows that 73% of respondents would prefer to shop a 3D virtual store – but only two-thirds of them have done so. Tremendous potential awaits.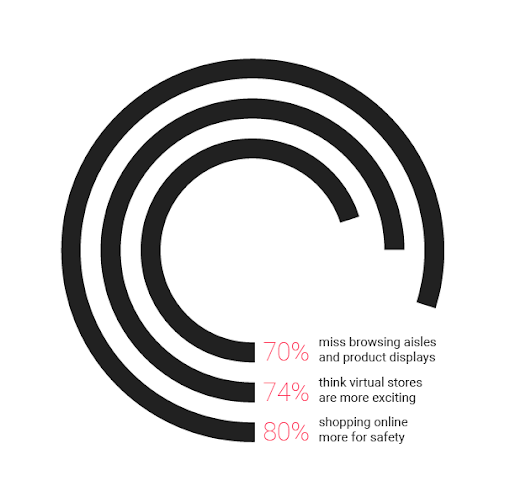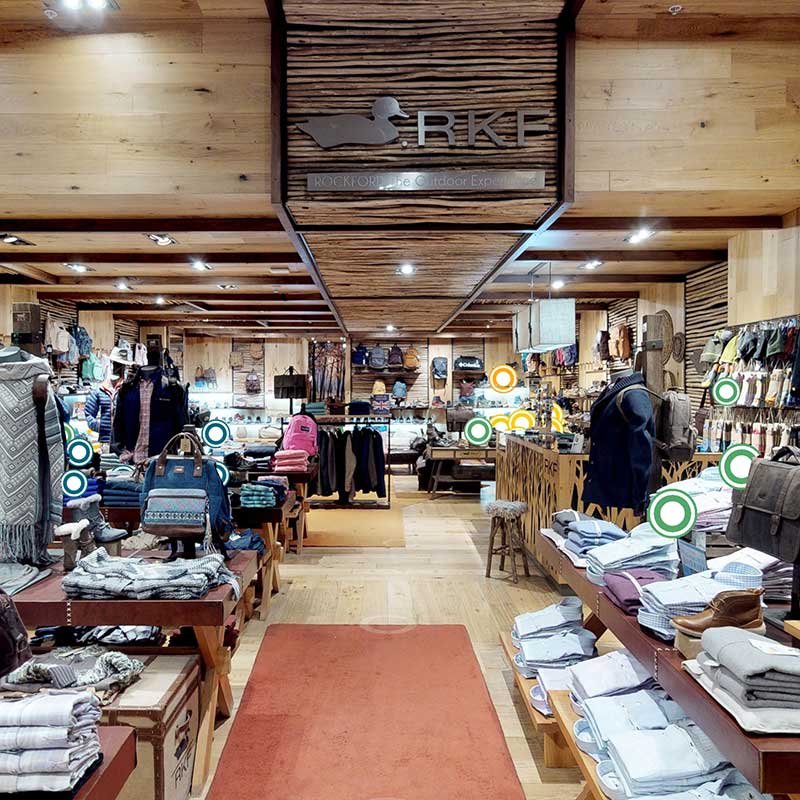 Train your employees faster
Employees also benefit from 3D walkthroughs of your store. New or visiting employees can gain access to your store from their own computer to quickly understand the flow of the space without the hassle of arranging onsite tours.
Helping new employees learn their way around means they can hit the ground running when they start. Time required to train new recruits is minimized, which saves time and money.
Enable safe reopening during pandemic
Whether for a quick order pickup or a limited in-store visit, give your customers the visual assurance that all the right precautions are taken on premises to ensure the health and safety of everyone. Check out the store arrangement before entering to be sure there is ample space to shop while following physical distancing guidelines.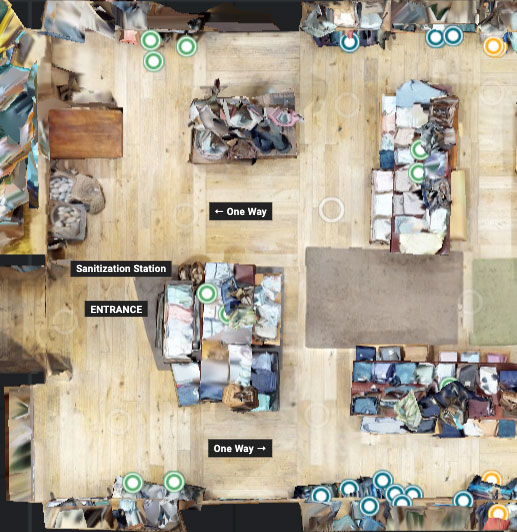 Small business owners and large retailers alike use our 3D VR Walkthroughs